Snapchat private stories allow you to share photos and videos with a select group of friends. Choosing a creative and fun private story name can make your close friends smile and entice people to view your story.
With over 250 million daily active Snapchatters, coming up with a unique private story name ideas can be a challenge. This article will provide name ideas for various themes to inspire you.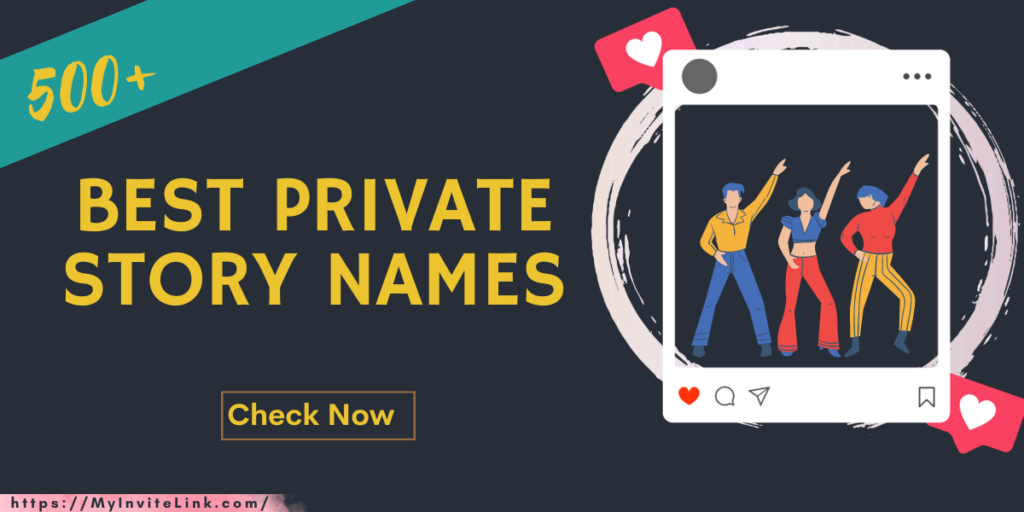 Best Private Story Names For Snapchat
Snapchat private stories are perfect for sharing silly moments and inside jokes with your closest friends. The right private story name will showcase your personality and humor. Here are 25 unique ideas:
Squad Goals
Besties
Late Night Shenanigans
Wanderlust
Craziness Ensues
The Fantastic Four
Partners in Crime
BFFs
Funny Bunnies
The Goof Troop
Fit Fam
Brunch Babes
YOLO
Jet Setters
Chaotic Neutral
Ratchet & Clank
Cool Beans
Thick as Thieves
The Breakfast Club
Bon Voyage
Family Reunion
Happy Campers
Peanut Gallery
Bake Sale
Beach Bunny
Best Private Story Names For Close Friends
Having a private story just for your very closest friends is a great way to share your most personal moments. Choose a name that's intimate but also fun. Here are 25 private story name ideas for your nearest and dearest:
Inner Circle
Confidants
Kindred Spirits
The Chosen Few
VIPs
Secret Society
Core Four
Tried & True
Day Ones
Ride or Dies
Soul Sisters
Partners for Life
Cohort
Council of Friends
Comrades
Foxhole Friends
Crew Love
Wolfpack
Squad
Fellowship of the Wing
Darling Buds of May
Ya Ya Sisterhood
Glitter Gang
Wonder Twins
Besties Since Birth
Best Private Story Names For College
College is full of new experiences you'll want to share with your college friends. Capture the college lifestyle with these 25 private story name ideas:
Dorm Life
Freshman 15
Cram Sessions
All Nighter
Leftovers
Ramen Noodles
School Daze
Greek Life
Tailgate
Libations
Brunch Club
Campus Eats
Commuter Life
Old Faithful
Homesick
Road Trip
Skip Class?
Snow Day
Spring Breakers
Study Abroad
Athlete Life
Party Animals
Procrastinators
Nap Time
Adulting 101
Best Private Story Names For GYM
Motivate your gym friends by sharing your fitness journey on a private story. Here are 24 name ideas fit for gym rats:
Gains
Guns & Buns
Rise & Grind
Feel the Burn
Muscle Beach
Flex Gang
Squat Squad
Protein Power
Sweat Session
Training Day
Runners High
Yoga Pants
CrossFit Cult
Gym Shark
Lift Team
No Days Off
Fit Fam
Gym Junkie
Swole Patrol
Beast Mode
Gains O'Clock
PR or ER
Cardio Club
DOMS
Best Private Story Names For Athletes
Share behind-the-scenes sports action with these 25 spirited private story names:
Varsity Blues
Sporty Spice
MVPs
High Score
Gold Medal
Post-Game Party
Ballers
Highlights Reel
Photo Finish
Jersey Shore
Bleed Blue
Foul Trouble
Slam Dunk
Gridiron
Go for the Goal
Nothing but Net
Hole in One
Benchwarmers
Overtime
Cage Warriors
Set Point
Draft Picks
Championship Bound
In the Zone
Big League
Best Private Story Names For Music
Music fans can rock out together on a private story. Jam out to these 25 melody-inspired names:
Front Row
Encore
Guitar Hero
Boy Band
Stage Dive
Groupies
Roadies
Pop Stars
Fangirls
Mic Drop
Sing-Along
Headbangers
Groupie Love
A Capella
Opening Act
Karaoke Night
Share Playlist
Beat Drops
Songbirds
Country Concert
Music Nerds
Electronic Beats
Festival Squad
Concert Tees
Boy Band
In summary, Snapchat private stories allow you to get creative with inside jokes and shared interests amongst your friend groups. Brainstorm fun themes like travel, fitness, school, or music to come up with the creative private story name. Your friends will be excited to view and contribute to a private story with a clever, customized title.