Coming up with a funny and creative names for your private story on social media can be a fun way to express your personality. The name you choose for your private story seen by your close friends gives you an opportunity to show some humor and inside jokes.
When trying to come up with a funny private story name, it helps to think about popular trends, puns, song lyrics, movie references or anything else that will make your friends laugh. The goal is to come up with something witty but not offensive.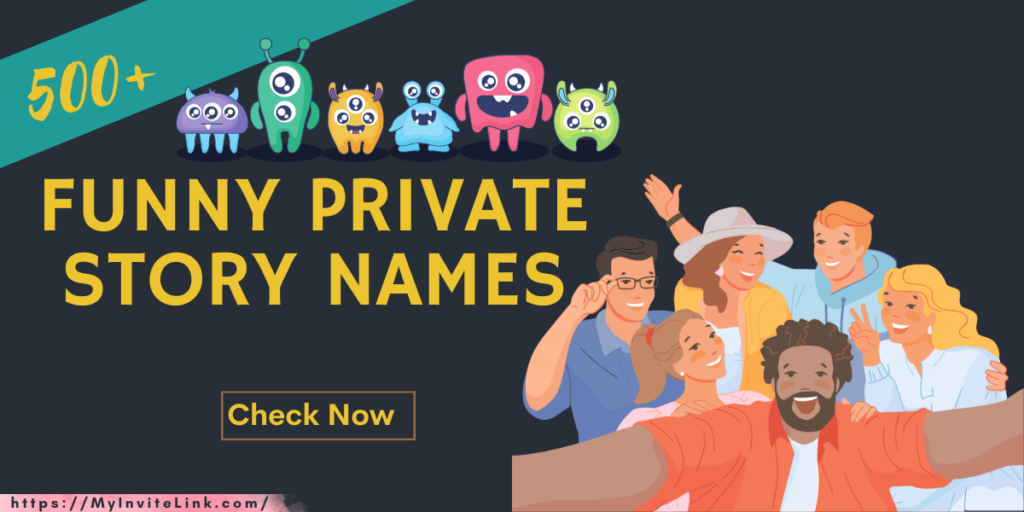 Funny Private Story Names For Snapchat
Snapchat private stories allow you to share photos and videos with a select group of friends. Here are some funny private story name ideas for Snapchat:
Snappening
The Snaptastics
Snap Squad
Daily Dose of Snaps
Snap, Crackle, Pop
Snapture Moments
Snapbook
Limited Edition Snaps
VIP Snaps
Snap It or Lose It
Snaps from the Crypt
Ghost Mode Snaps
Funny Private Story Names For Everyone
If you want a funny private story name that will appeal to all your friends, try these ideas:
For Your Eyes Only
Shh! It's a Secret
The Hidden Life
Behind the Scenes
The 411
Private Party
Members Only
Confidential Convos
Top Secret Society
The Underground
Funny Private Story Names For College Students
Fun private story names specifically for college students could reference campus life:
Dorm Diaries
Cafeteria Confessions
Library Lowdown
Class Clowns
Professor Problems
Campus Chronicles
School Survival Guide
Night Owls
Procrastinators Club
Cram Sessions
Funny Private Story Names For Boys
Cater your private story name to your male friends with these funny ideas:
Bromance
Dude Diary
Boys Club
Guy Talk
Man Cave
The Wolfpack
Beards and Brews
One of the Boys
Play on Player
Bachelor Pad
Funny Private Story Names For Girls
Girly and fun private story names for your female friends could include:
Gal Pals
Girl Gang
Chick Chat
Lady Lounge
Wing Women
Queens of the Castle
Girls Just Wanna Have Fun
Rose All Day
Brunch Club
Sisterhood of the Traveling…
Funny Private Story Names For Gamers
If your friend group loves gaming, try these video game inspired private story names:
Frag Out
Respawn Point
Trophy Room
Clutch or Kick
Pro MLG Strats
Nintendo Nation
PC Master Race
The Grind Squad
Keyboard Warriors
Pwnage Palace
Conclusion
Coming up with a clever and funny private story name for your close friends is a great chance to show your personality. Aim for humor but avoid anything offensive. Trends, inside jokes, puns, song lyrics and pop culture references are great sources of inspiration. With the right funny private story name, you can give your friends a reason to check your story daily for laughs.